Listen to the
Wonderful Music of John Rafferty
Meet
The Musician John Rafferty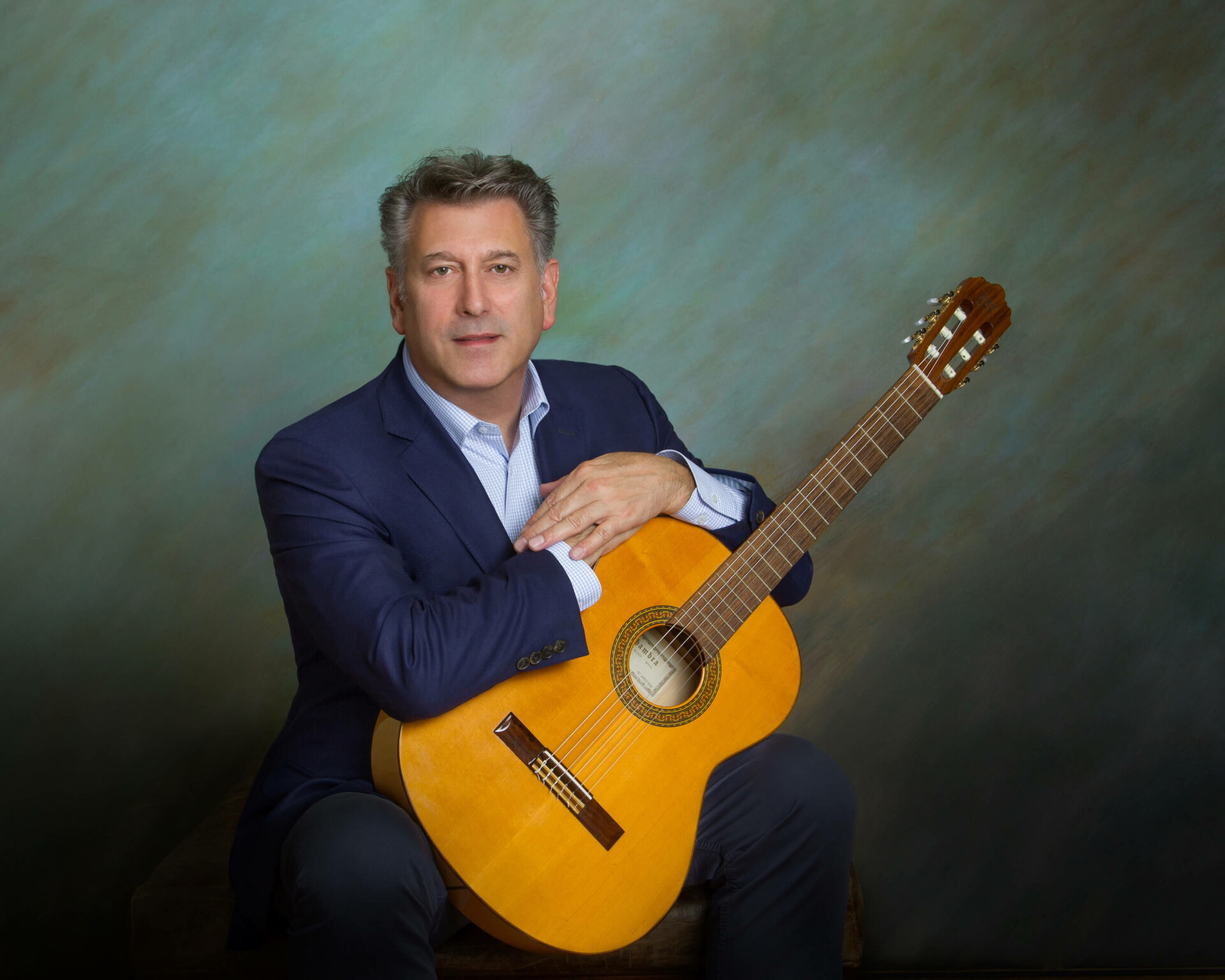 How did John Rafferty Become a Spanish Guitar Musician:
I have always loved the sweet and alluring sound of the Spanish classical guitar. On a trip to Spain over 30 years ago, my wife Robin and I were browsing in a guitar store in Madrid. There was a beautiful guitar that I felt calling me. After some deliberation, I decided to purchase the guitar, which is the same one I still use today.
Buying this guitar ignited a spark in me that I didn't know was there. Now that I had the guitar, I wanted to learn how to play it. I quickly found that buying the guitar was the easy part.
My goal was not only to learn how to play but also to learn about the instrument and develop a proper technique. I wanted to create a unique repertoire of music. This included specific music I had grown to love and which had been written by masters throughout the ages. Most importantly, I wanted to share this music with others.
I was fortunate to find a master guitar instructor who was local to our community in Andover, which is approximately 30 minutes north of Boston.
The process of learning to play the guitar took a lot of time and energy. My wife was so encouraging and supportive as I attended four-hour instructional sessions every Saturday. I did this for 20 years while working a full-time job during the week. This consistent training, coupled with regular practice during each week and on weekends, enabled me to learn the instrument.
What began as a hobby developed into a passion.
The Evolution of John's Music:
Over time I decided to learn pieces that combined interesting music with music I found inspiring.
My musical repertoire spans various epochs of music – from the classical era, through the Baroque and Romantic periods to early Modern and Modern eras.
The Materialization of John's Music:
You can enjoy my music through this site, Music and Charity. I'll continually add new music, which you can learn more about in my news flashes. Also, make sure to sign up to be alerted about new releases and more.
All of my music is meant as "ambient" music, to please and soothe both your ears and your heart.
I hope you enjoy listening to this music as much as I enjoy creating it.
A significant portion of all net CD sales, purchased music, and live event music sales will be donated to Lazarus House Ministries each year.
Finally, I wish to thank all of you for the outpouring of your love, interest, and kind support. It gladdens my heart.
Sincere and warm thanks,
John Rafferty