Welcome to Music & Charity
COMING SOON!
A Classical Collection with John Rafferty
John is releasing his next music project to be available on his website, musicandcharity.net
This program includes a wide range of the classical guitar repertoire spanning the major epochs of music composition including the classical era, baroque, romantic and early modern eras.  There is truly something for everyone.  Remember, all proceeds for John's music go directly to support Lazarus House Ministries, a wonderful charity serving our needy citizens.
Thank you for your continued kind and generous support.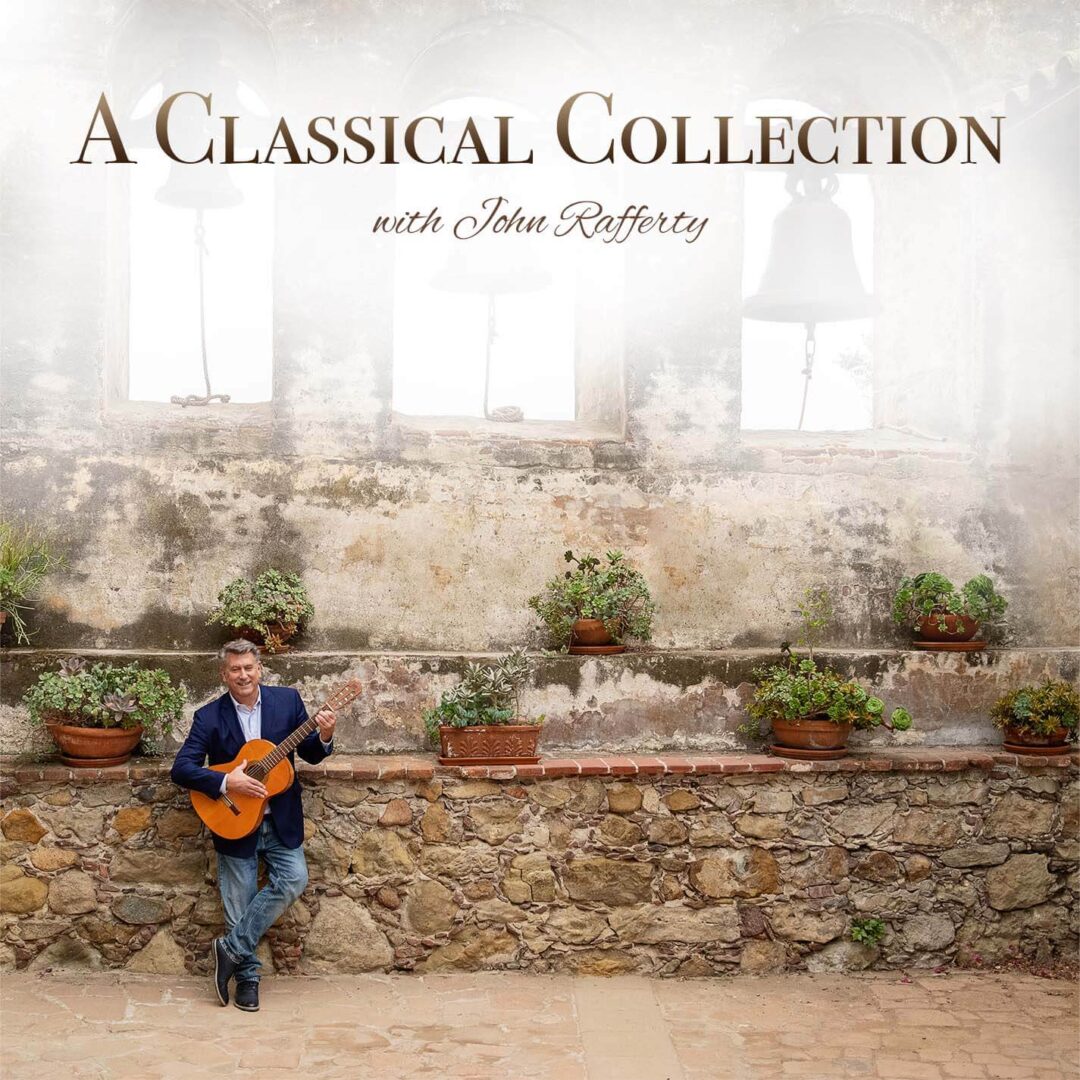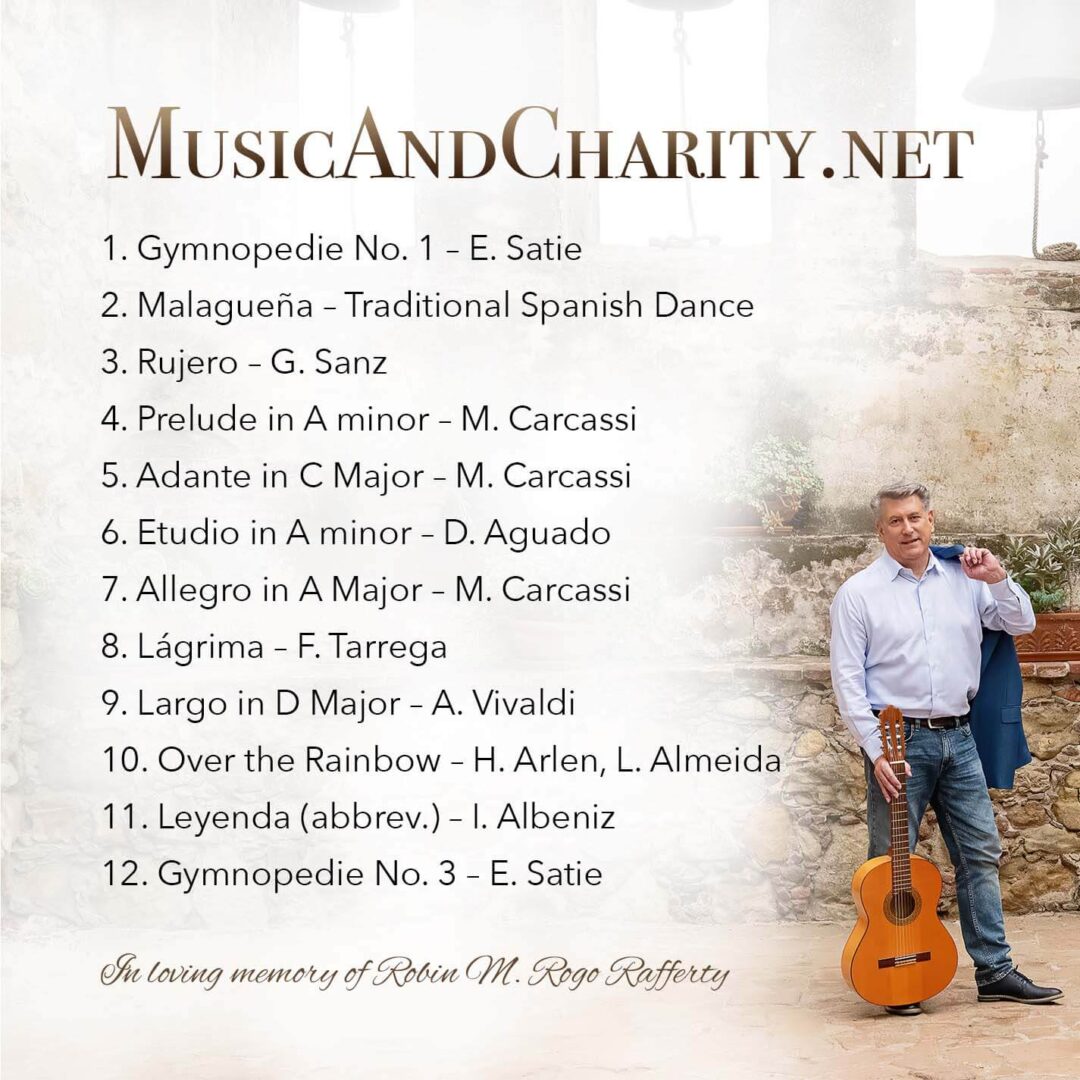 Robin M. Rogo-Rafferty Charity Fund
Music can change a person's life. It can add beauty to the world, light to darkness, and hope to a person in a difficult time.
John Rafferty, a Southern California based classical guitarist, has been playing the Spanish classical guitar over 25 years. Now, as the founder of Music and Charity, John is using his music to honor his wife's legacy and to support a worthwhile charity.
The mission of Music and Charity is to offer John's musical treats to a broader audience in partnership with Lazarus House Ministries, a charity dear to John and his late wife, Robin. The charity provides vital services to the desperately needy. John has established the Robin M. Rogo Rafferty Charity Fund to raise funds for this very worthy cause in the memory of Robin.
We invite you to explore John's website and learn more about his story. The proceeds from sales go to Lazarus House Ministries as well as into the production of his beautiful music. Thank you for your kind and generous support.