Keep Up With
John Rafferty and Lazarus House Ministries
Stay up-to-date on everything happening with Music and Charity, the Robin M. Rogo Rafferty Charity Fund, Lazarus House Ministries, and John Rafferty's music.
COMING SOON!
A Classical Collection with John Rafferty
John is releasing his next music project to be available on his website, MusicAndCharity.net
This program includes a wide range of the classical guitar repertoire spanning the major epochs of music composition including the classical era, baroque, romantic and early modern eras.  There is truly something for everyone.  Remember, all proceeds for John's music go directly to support Lazarus House Ministries, a wonderful charity serving our needy citizens.
Thank you for your continued kind and generous support.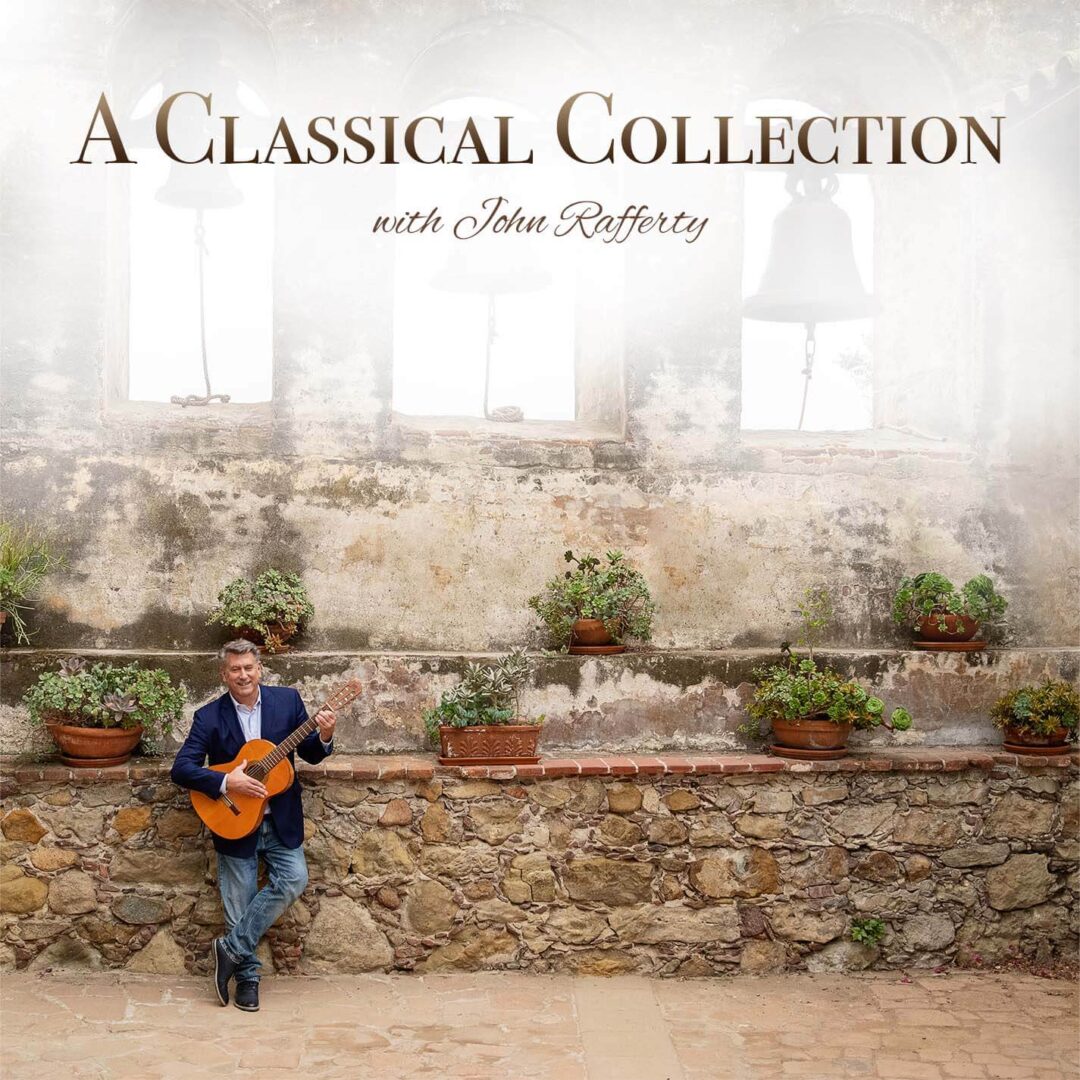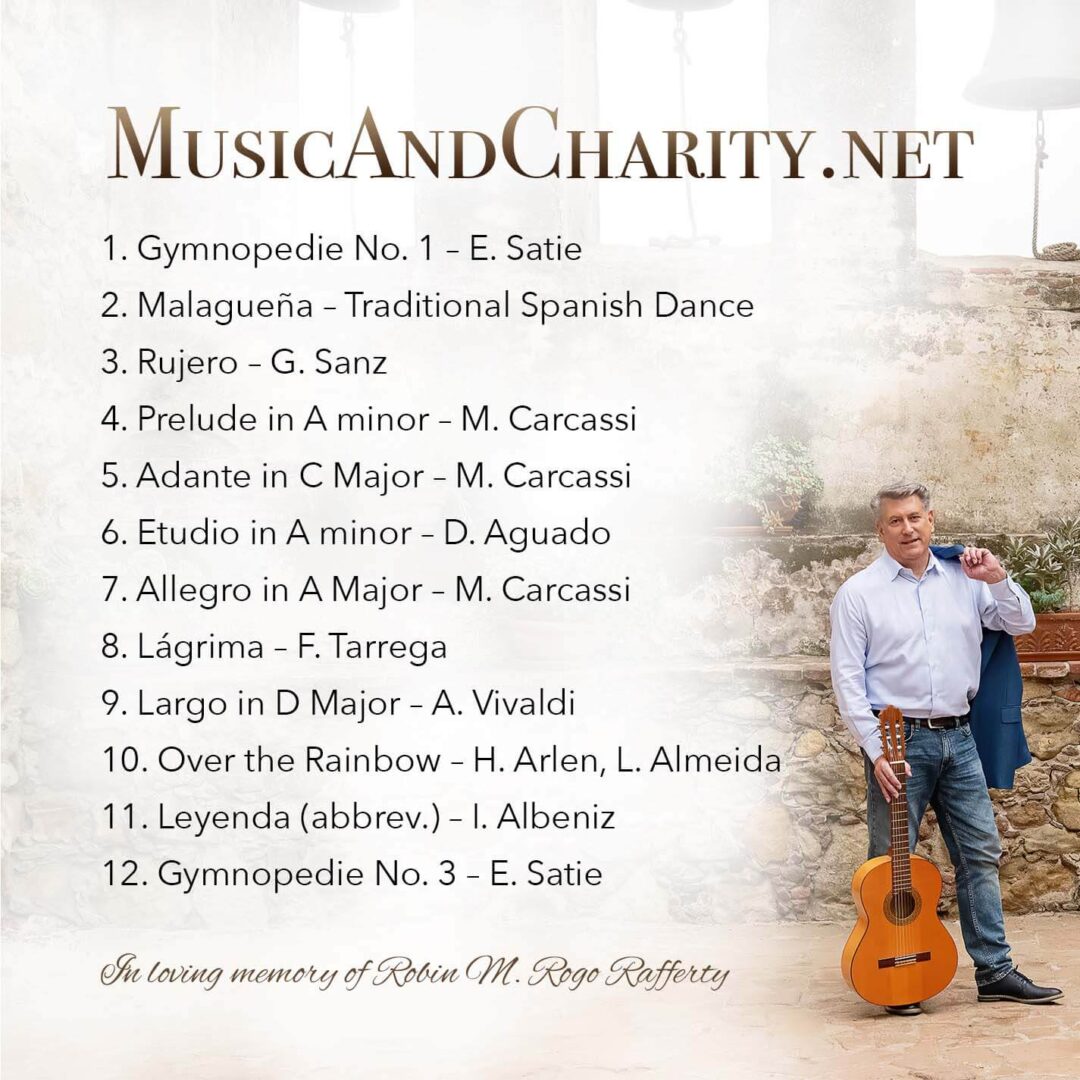 John Rafferty offers you a season's greeting video along with some photos taken at his latest studio session. Stay tuned for more spanish guitar music coming soon.
Thanks to everyone for your continued support.
- John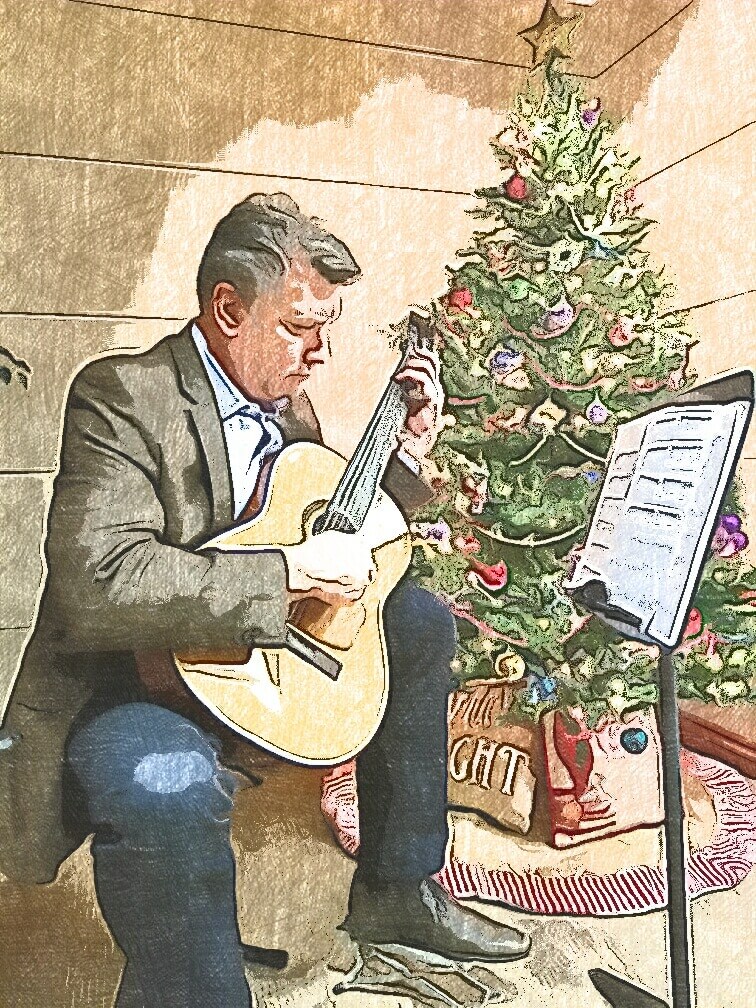 John Rafferty performs at the Lazarus House Ministries annual Corporate Donor Event January 29, 2020 in Salem, New Hampshire
On January 29, 2020, John Rafferty performed during the cocktail reception for the Lazarus House Ministries annual "Thank You" event to honor the corporate sponsors who generously donate to this outstanding charity.  John is shown in these photos performing with his longtime Master Guitar Instructor, Peter Lorenco.   Their program of music included several Spanish guitar classics including "Leyenda", "Recuerdos De La Alhambra" along with several popular instrumentals.
John is putting finishing touches on his second CD due out early this Summer and will feature many Classical Romantic pieces arranged for the Spanish guitar.  Stay tuned for more information about this coming soon!
Thanks to everyone for your continued love and support.
We are excited to share the "Sharing Our Bounty Gala" Fundrasier for Lazarus House Ministries was featured in the Eagle Tribune. The article shares the details of the event, including the musical entertainment performers, speakers, and itinerary. Among the list of musicians is John Rafferty. The article continues by honoring John for the great work he's done to create recurring revenue for the Lazarus House Ministries.
Shortly after the event, the Eagle tribune released another article, sharing the success of the event.
John Rafferty will be attending the Lazarus House Ministries Annual Fundraising Gala on November 16, 2019. At this event, his innovative contributions to Lazarus House Ministries will be honored. John will also debut his first CD, A Classical Christmas with John Rafferty. Profits from CD sales are donated to Lazarus House Ministries.
The 5th Annual Gala and Benefit for Lazarus House will be held at Q Center in St. Charles. Social hour begins at 6:00 PM with appetizers, silent auctions, and a cash bar. The event will continue with a delectable plated dinner, heart warming presentations, live auctions, live entertainment, and dancing until midnight! Reservations are $150.00 per person. We look forward to seeing you at the event!
We are pleased to announce that John Rafferty's new CD is now available! In this CD, John Rafferty will be playing classical Christmas music with a Spanish guitar. Below, you can preview O Come O Come Emmanuel, which is one of the songs on the CD.
During August 2019, John Rafferty traveled to a recording studio in Toronto, Canada to record soundtracks for his first Christmas CD, anticipated to be released this fall. In this preview, he demonstrates classical guitar techniques including the tremolo and triplets.
In honor of his wife, Robin Rafferty, John began two creative philanthropic projects. Since Robin and John were active members and contributors to Lazarus House Ministries, his first philanthropic gift was naming Lazarus House Ministries as beneficiaries to a Life Insurance Policy. John, photographed with his life insurance agents Patrick Prendiville and Cindy Laing, completed the paperwork for his generous gift on July 30, 2019.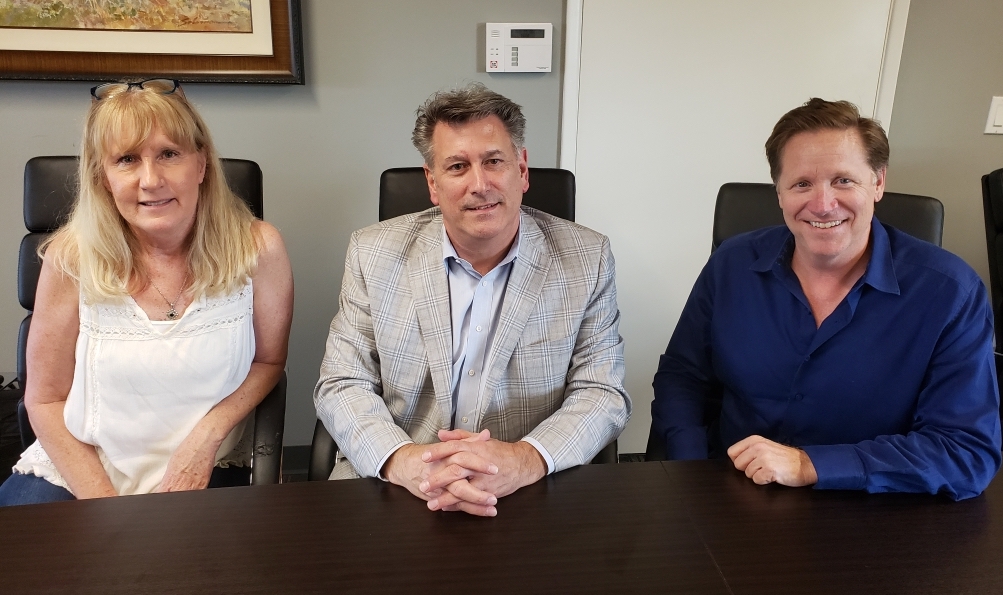 John Rafferty created two incredible donations to the Lazarus House Ministries that could not go unnoticed. His creative ideas, coupled with the Lazarus House mission, will ultimately provide care and shelter to underserved communities in Andover, Massachusetts. Read his compelling story, and the inspiration that ignited his call to action, in the Lazarus House Ministries Summer 2019 Newsletter.
John Rafferty, musician and philanthropist, traveled to Toronto, Canada to begin recording his 2019 Christmas soundtrack, anticipated to release on October 30th. John plans to use the profits from his CD to benefit the Lazarus House Ministries Charity.